6 Pantry Items You Should Add To Your Next Bath
If there's one thing we inherited from our mothers it's a deeply-rooted, borderline spiritual appreciation for a good bath. We're talking pure relaxation, extreme indulgence, and an offensive amount of lavender oil. 
But any good bath, whether it's a jacuzzi or a claw foot tub, is made infinitely better with some mood-setting. Candle-light goes a long way. As does a stick of incense. Maybe add in a glass of wine or, like, an entire pizza. This is a CHOOSE YOUR OWN ADVENTURE BATH, do what makes you happy. 
That said, if your current bath routine is a little lacklustre, here are six regular household items (that you've probably already got in the cupboard) that will level up your next tub session: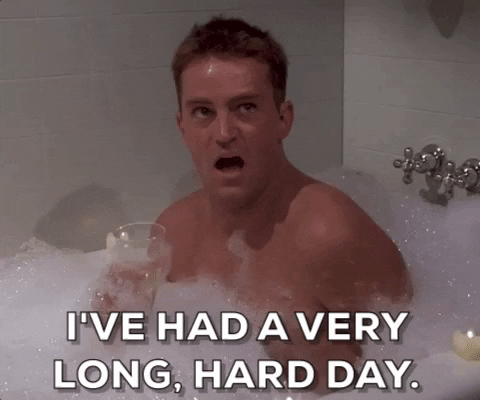 Olive Oil 
We love adding a healthy tablespoon of coconut oil to the bath, but have you ever tried a good dash of EVOO? Even Sophia Loren swears by an olive oil bath, having been quoted saying her anti-ageing trick is "a love of life, spaghetti and the odd bath in virgin olive oil". Gal, geddit. If you want to give it a go, make sure you're using good quality extra virgin olive oil and just add a good glug to a warm bath (warm, never hot – it'll dry out your skin). Perfect for sensitive skin types, olive oil is super nourishing and a bona fide moisturiser.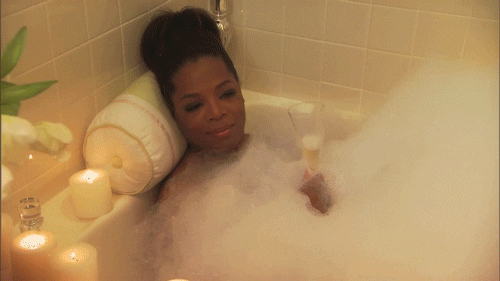 Oatmeal 
Yep, you heard us – the stuff you use to make your morning porridge. Oatmeal is actually excellent for dry, itchy skin that's prone to eczema. So an oatmeal bath can be incredibly soothing. Instead of pouring a cup directly into your bath (and clogging the drain), add the oatmeal to a cheesecloth bag or nylon stocking and tie the ends together – you can then use it like a bathbomb. Highly recommend adding a little sprig of lavender to really boost the vibes. 
Green Tea
Are you a green tea connoisseur? Try adding a couple of bags to your next bath. Green tea is perfect for bath time because it's high in antioxidants and a renowned anti-ager, stacked with vitamin C, B12 and folic acid. 3-5 bags plus a good squeeze of lemon, or lemon oil, will have your bath smelling good but also reviving your skin. Thank us later.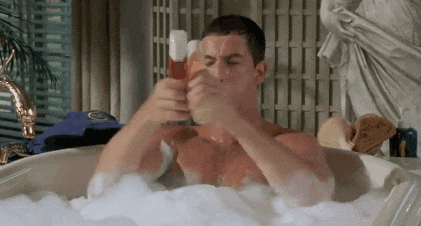 Honey 
Didn't think life could get any sweeter? You obviously haven't tried a honey bath. Moisturising and antibacterial, honey is a super skin saver. We like to add a big dollop of raw honey alongside a squeeze of either shampoo or another body wash to create a bit of a honey bubble bath. Insert good book and cup of tea and you've got chill town. 
Ginger 
Okay, first up – we're talking fresh ginger. Either sliced or grated. Ginger is detoxifying as it encourages toxins to be released through sweat, leaving you feel hella cleansed. Ginger is also known to help with issues like arthritis, headaches and inflammation. This ginger bath will get your lymphatic and circulatory system working, but make sure to hydrate (keep a glass of water on hand) while you're soaking! Sensitive skin can also react to ginger, so try spot testing on your body before diving into a full bath, amigos.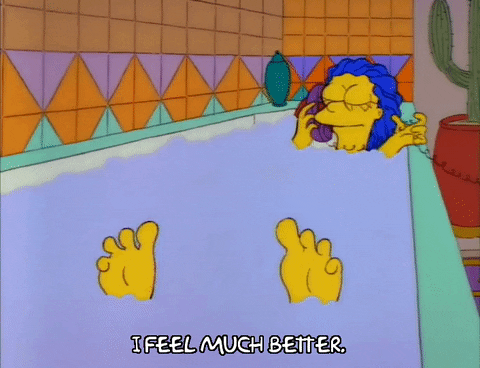 Baking Soda 
Alrighty, the humble baking soda. Not simply used for baking, sodium bicarbonate is also good for relieving itching, irritation and certain infections, like
yeast infections
and psoriasis. Just add ½ cup of baking soda and your go-to bath oils (eucalyptus, anyone?) and let it fully dissolve before submerging yourself. Enjoy.