Books To Read In The A.M If You Wanna Jumpstart Your Brain Box
We firmly believe that starting your day with a good read, even just ten tech free minutes every morning, can change your day / life.
So we put a call-out to the Moody community, and asked for your go-to mind-expanding, life-changing, world-altering reads. Here are the top seven (if you're looking for morning book inspo):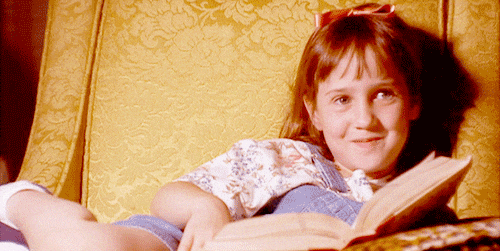 1. Born to Run: A Hidden Tribe, Superathletes, and the Greatest Race the World Has Never Seen
Something of a runner yourself? Or at least fascinated by people who clock a casual 100km on their afternoon jog? In this book, Christopher Macdougall deep dives into the mysterious world of distance runners who push their bodies to the ultimate limit. In the process he shows us that everything we thought we knew about running was wrong.
2. Women Don't Owe You Pretty 
Repeat after me – women don't owe you pretty. This 2020 release comes from pop culture icon, Florence Given. In her early 20s, she's an unapologetic feminist, bisexual, boundary-setting prodigy and her book is full of life-changing new perspectives for both women and men.  
3. A New Earth: Awakening to your Life's Purpose
If you've never read anything of Eckhart Tolle's – this is a good place to start. Tolle writes philosophical/spiritual guides to living a better life, and is most famous for The Power of Now. This follow-up is all about how transcending ego-based consciousness is integral to not only your own happiness, but ending world conflict and suffering. So, you know, small things. 

4. Untamed 
This one has become something of an icon since its release in early 2020. A powerful memoir from Glennon Doyle about living bravely, living truthfully and living for yourself. It's funny, heartfelt and a galvanizing reminder that the best things happen once we've truly met ourselves.
5. Secrets of Aboriginal Healing
Gary Holz, a quadraplegic with multiple sclerosis, travels to Australia and embarks on an incredible healing journey with a local Indigineous community of healers. Written at the request of these healers, Holz' book walks us step-by-step through his treatments and shares insight into a 60,000 year old culture. Must. Read. 
6. Bad Feminist 
All bow to Roxanne Gay. This series of essays is witty as hell, totally thought provoking and super important. Gay takes us through her evolutions as a woman of colour, comments on modern day feminism and sheds light on the way the media we consume becomes us. 
7. How to Change Your Mind: What the New Science of Psychedelics Teaches Us About Consciousness, Dying, Addiction, Depression, and Transcendence
Could psychedelic drugs change our worldview? One of America's most admired writers takes us on a mind-altering journey to the frontiers of human consciousness. Ooft – now there's a story and a half. Mainly focussed around LSD, this is everything you want to know about your next acid trip. 
––––––––
 Whatcha waiting for? Go forth and fire up your brain boxes.