SUPER BLEND FOR SUPER CHILLING
Ylang ylang and vetiver
for a major unwind mood. 
20 x good smelling sticks
Fancy reusable pouch
FREE sticker sheet!
Bonus Moody pin
When to burn:

  At your night time unwind
Hey you!

Have a very Moody day!
View full details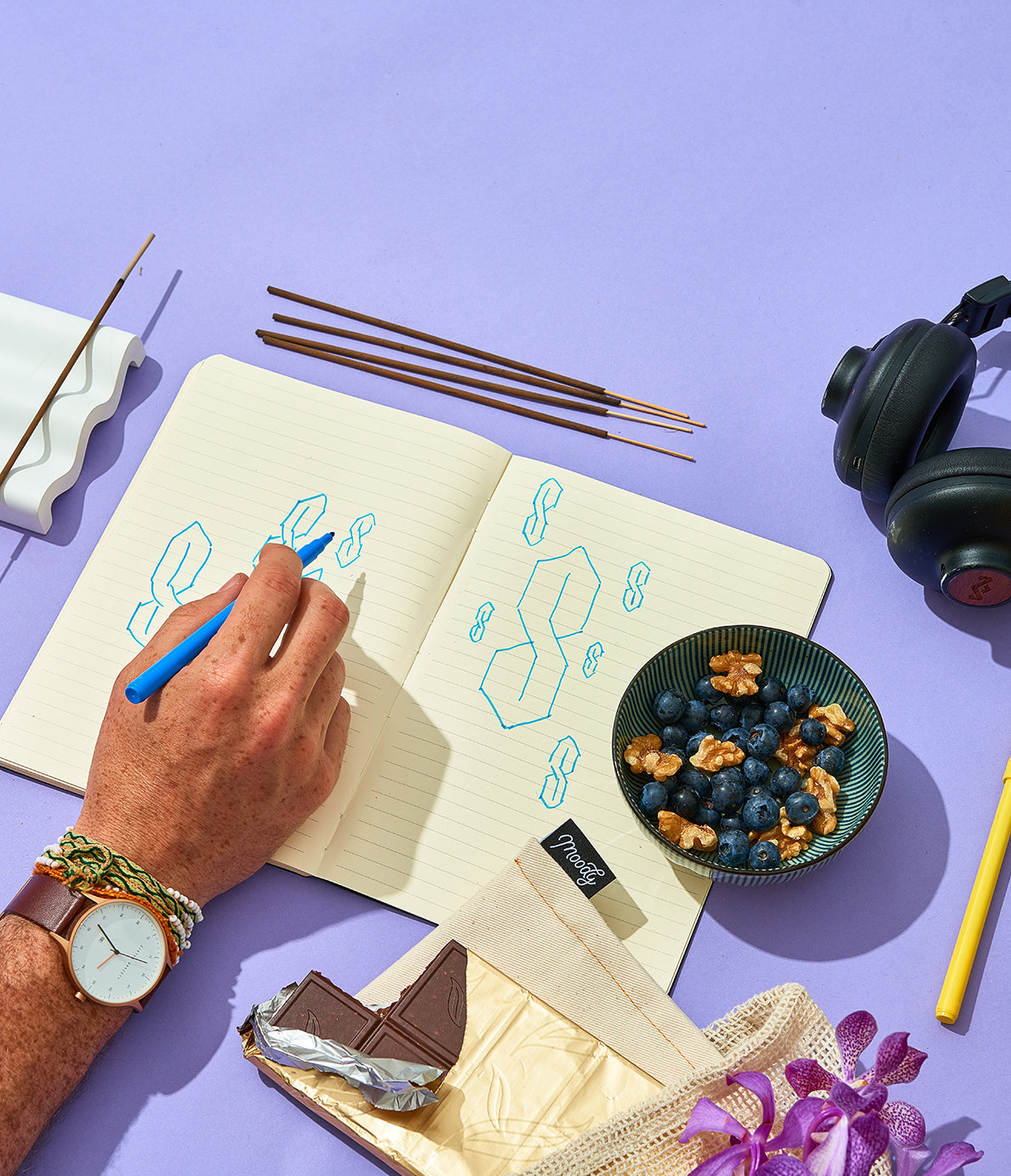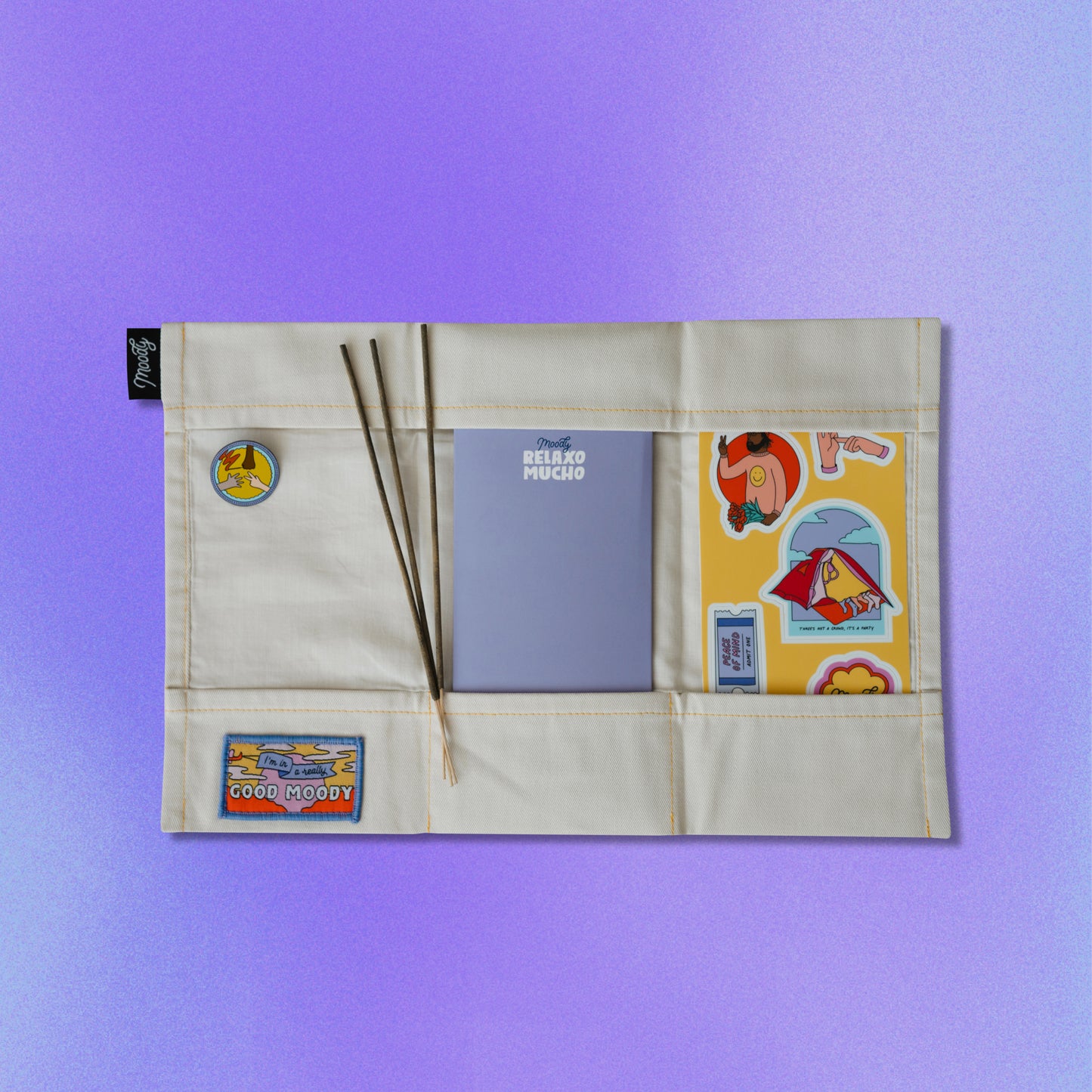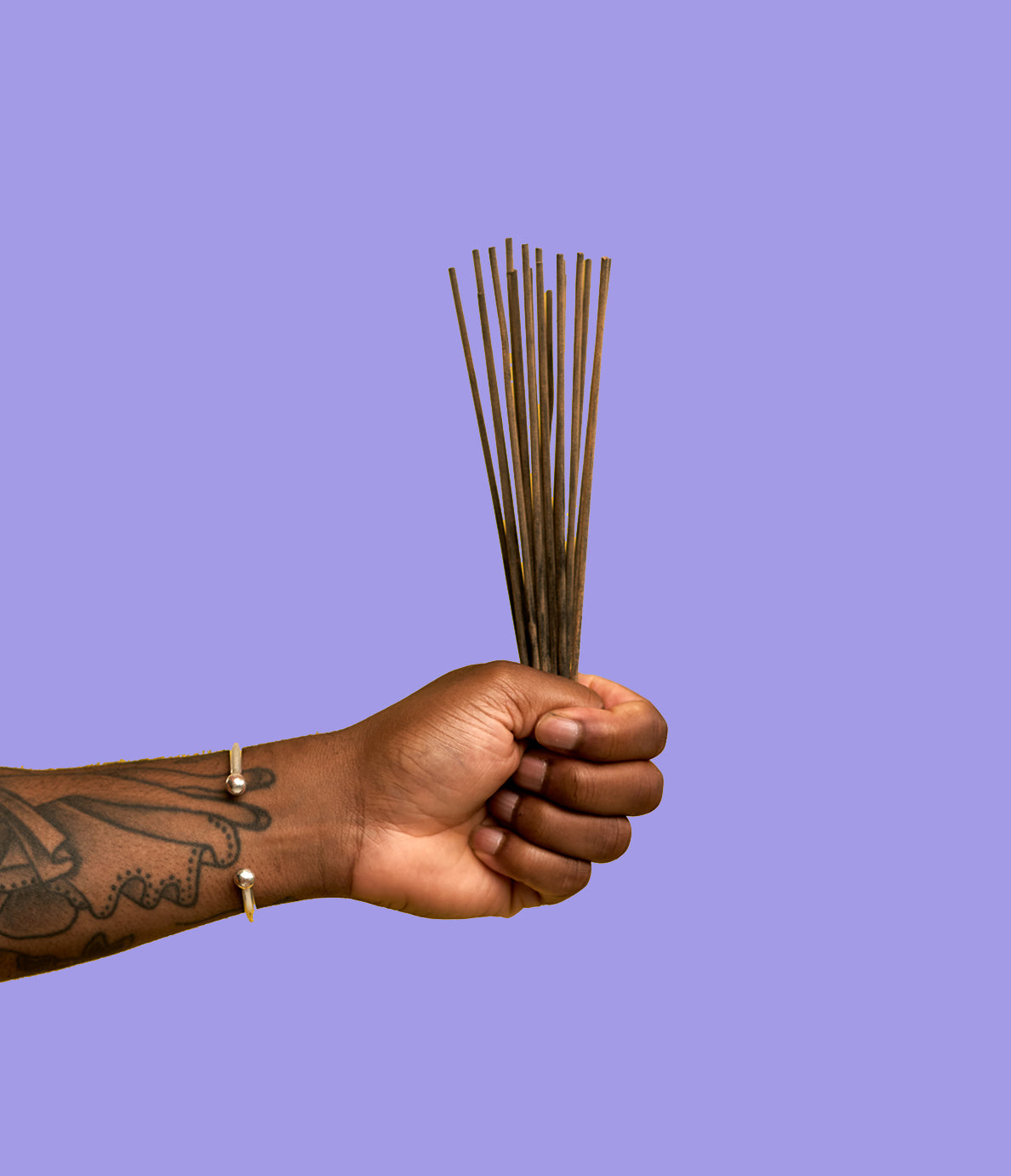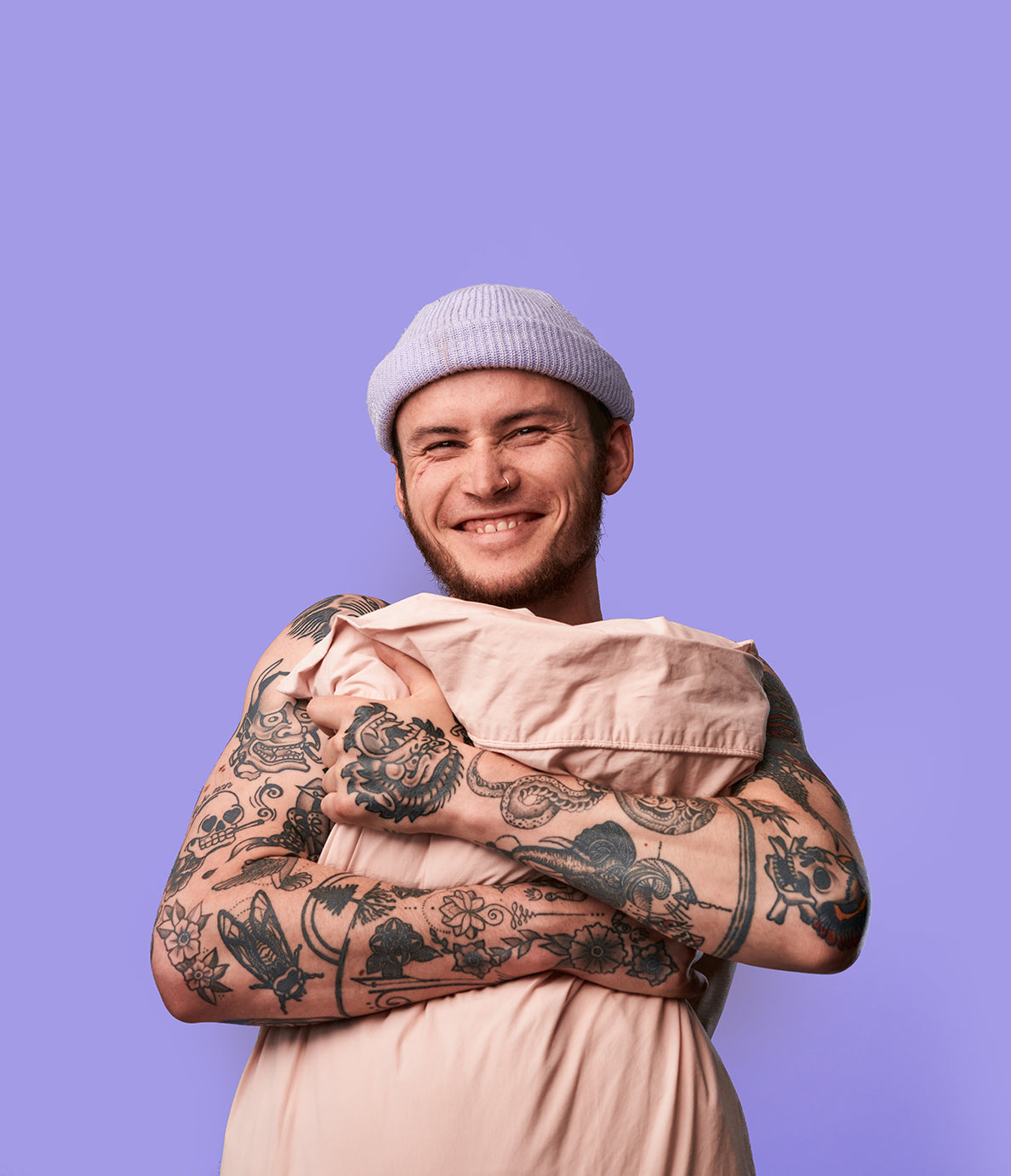 words words
How it works
Relaxo Mucho has been known to cause serious amounts of chill, promote maximum rest, result in severe loosening up, and sometimes, occasionally, have a tranquilizing effect. If this is something you need in your life, go forth and put your feet up.
Ylang Ylang

Vetiver

Balanced

De-stress

Meditative

Mellow
READ
5 relaxing soundscapes that aren't rainforest noises
Are you the kind of person who can only fall asleep to the soothing background noise of Friends episodes on repeat? Here are some other options!
Read Me
DO
Chill out meditation
Burn some incense, chuck this in your ears and bliss the heck out in 10 minutes.
Chill Out
"I love the freshness and simplicity of fragrances. Not super overpowering, very share house friendly."
Clare, Melbourne
"I love the cute pouch to store the sticks in. Hot item."
Chelsea K.
"I love Moody because it gives me an instant mood lift that feels as good as it smells."
Souha L.
"I love your marketing and inclusivity. Naturally made incense is also a massive plus."
Grace M.
Shop Moody
Real good incense products to get you in a real good mood